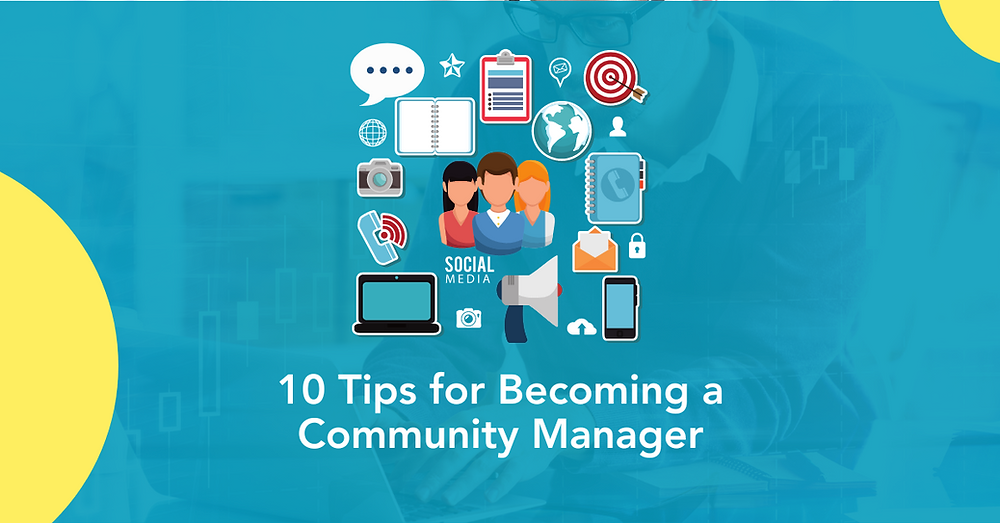 The demand for community managers is at an all-time high with 89% of companies believing community is critical to their company's mission. Now more than ever, businesses are realising the value of a strong online community and how that can lead to increased sales, brand loyalty, and brand recognition.
To meet the demand, many companies are creating new positions dedicated to working with their communities across social media and other online platforms. These positions may need you to build a community from scratch or to take on an existing online community and improve it.
Types of Community Roles
Community Associate

Community Manager

Head of Community

Community Director

VP of Community
What Does a Community Manager Salary Look Like?
Community managers in London are paid £36,276 on average, and UK community managers are paid £32,193 on average. Community directors can make up to £90,000 in certain companies. It is easy to see that developing a successful career in community management can be a smart financial choice.
10 Tips on Starting a Career in Community Management
1. Find a mentor


Finding a mentor can be incredibly helpful for those who want to jump into any field. A mentor is someone who can help you navigate the challenges you're likely to face as you seek to break into the industry and develop your ability.
Your chosen mentor should be someone who's also in the community management space and have expressed interest in mentoring others. In some instances, if you're persistent and passionate enough, you can convince inspirational industry leaders to take you under their wing even if they had not thought about mentoring.
Other ways to find mentors is by attending industry events, networking, using online social media channels to reach out direct or by using a range of mentor/mentee communities and websites such as Meet A Mentor and the Mentoring Club. These are only two of the many mentorship platforms that you can use, but there are many more.
2. Network with community managers you admire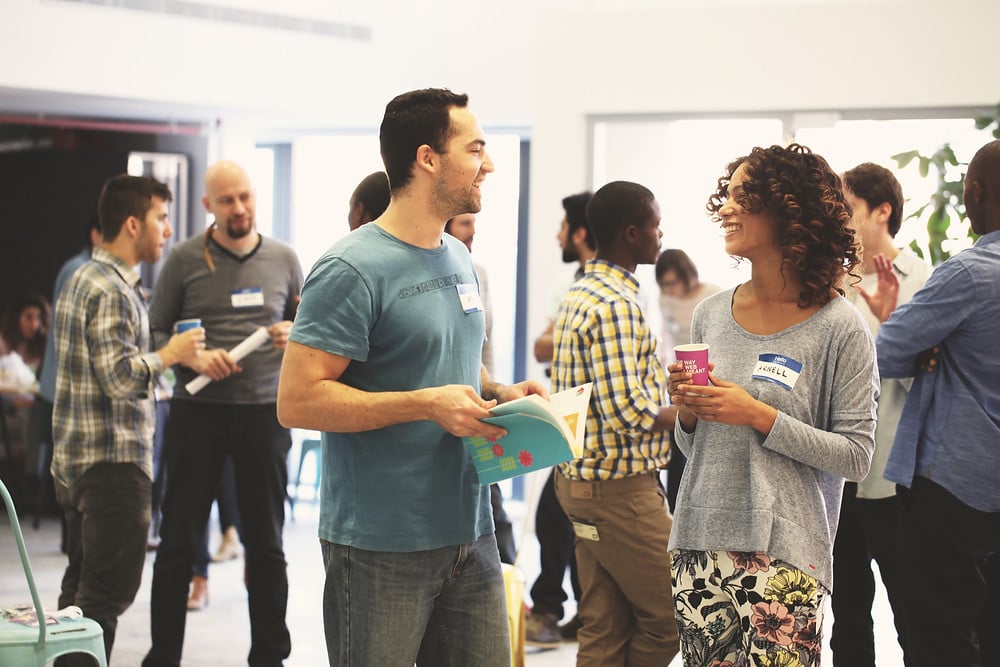 Be sure to build relationships with community managers you admire in the industry. It may be useful to create a list of target individuals you wish to network with so you can be strategic about your approach.
You'll be able to learn a lot and get your name out there if you start meeting with managers now who you think would be great mentors for you down the road. A lot of times you'll find that you both have similar interests and skills. These managers likely have more experience and can offer valuable advice on how to navigate the community management environment.
3. Read up on community management


There are a ton of books on the market that can be very helpful for those who want to learn more about the field of community management. Some popular books that we see mentioned a lot (and have ourselves!) are:
Reading up on community management will give you a lot of insight into how the field operates and what skills and abilities you'll need to have in order to excel. We advise taking as many notes as you can whilst you read through, and re-reading them if you're serious about community management.


4. Be a Problem-Solver


As a community manager, you'll be expected to help your brand solve customer issues. Providing a high level of customer support through your community can help your brand become more recognisable in the eyes of your customers and build loyalty among your brand advocates.
If your members has an issue, be sure to research it and find a way to help. Regularly communicate the status of the issue internally and to the member. By showing you're actively solving their problem can turn your customers into brand advocates.


5. Learn to Research and Analyse Data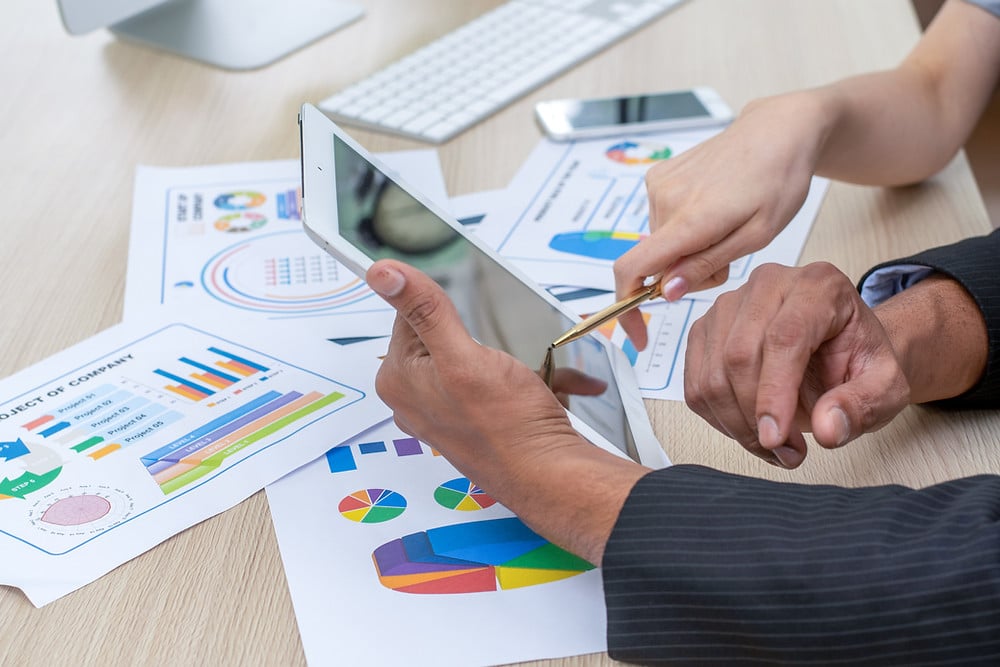 Community managers are data analysts. Whether it be social media analytics, email statistics, or customer data, community managers are expected to be able to analyse data and come up with solutions to help their organisation and their online community.
Reading up on data analysis and becoming comfortable with Microsoft Excel are both important skills that can help you excel in your role as a community manager. It can be overwhelming at first, but with a little bit of practice, you can become a data analysis master.
6. Get certified — but don't stop there
Community managers generally tend to have multi-skilled responsibilities such as customer service and experience, digital marketing, and events management. Luckily there are a ton of certifications available for those who want to get certified in a specific areas commonly found in these types of roles.
For example, there are certifications for marketing managers, digital marketing managers, social media managers, e-commerce managers, and more. It can be a good idea to get started with one area and then expand your horizons as you learn more.
Skills that are useful to community managers
Social Media Strategy

CRM Knowledge

Copywriting

Digital Communication Skills

Content Creation & Optimisation

Event Management

Email Marketing
All of these skills allow managers to really embed themselves into a community, develop a digital community to be more engaging and to raise awareness so your community can be show to more potential customers.
Some strong places to get started with your educational journey would be:
With so many options for qualifications and certification it should be easy to upskill at low cost. What are you waiting for?
7. Stay flexible and employ digital skills across the board


While community management is a very communication-intensive field, don't think that this means you need to start talking like a walkie-talkie. It's important for community managers to maintain their creative skills and be able to come up with creative ideas.
It's also important to maintain your digital skills and not just focus on your written communication. These skills will help you and the community you manage to become more meaningful and impactful to the organisation you go on to work for. Staying on top of the latest digital trends will also help drive more engaged communities, and show that you mean business.
8. Build Relationships with Influencers in Your Community


While you should be working to build relationships with influencers in your community, it can be helpful to start with influencers who are close to you. Once you've built a solid relationship with these people, you can work toward building relationships with those in your field who have a larger following.
It can be helpful to think of the people you know in your community as your first internet friends and then think of the people who are further outside of your social and professional circles as your second internet friends.
9. Offer Your Expertise Through Events and Outreach


Events are a great way for brands to meet their customers and influencers. Depending on what your company does, you might want to consider hosting an event for your brand. Community managers can also use events as a platform for reaching out to influencers and building relationships.
10. Finally, don't forget to have a work/life balance!


Community management is a very serious field and can feel like a serious career choice. It is also know to be one of those roles that never stops, especially in larger communities, so make sure you break up an intensive job like this with a bit of work/life balance.
Tools like Ugenie help remove the stress of community management by bringing all the tech you need to manage a community in one centralised place that's super simple to use.